By Elena Joo / Ansley Kang / Ruthie Kang / David Kim / Seanna Kim / Yejoo Nam / Sarah Oh / Ian Park / Claudia Shin / Lindsay Seon
Produced by Korea Daily (중앙일보) and the JoongAng Student Reporter (JSR) program, the Career Research Project is a summer project designed to provide students with the experience of collaboration across independent arrangements and interested parties with condensed information in an accessible format. In addition, participants can discover unexplored paths to viable careers in an organized fashion and under the guidance of a leader studying or working in their chosen field of study. Each article details the culmination of the students' investigation about an overarching field of study, illuminating details about their major, highly appraised colleges for their field of study, future and alternative paths towards potential careers, and other interesting facts from their researching journey. [Editor Evelyn Chough]
---
An Introduction to Humanities: The Intermixing of Theory and History

Humanities, in short, is the academic pursuit centered around the human experience encompassing an intermix of culture, history, language, philosophy, art, and literature. In this, students of this major will actively develop critical thinking and communicative skills, where students are able to analyze, interpret, and synthesize their unique thoughts and complex ideas. Thus, in this quite large field, there exists many different variations of majors, to which students are able to effectively examine the human experience in a generalized overview or a more specific discipline.
There are first five general specializations in a humanities major, including:
Art –

Studies exploring visual, tactile, conceptual, and theoretical forms of the human experience through artistic measures.
Popular Majors: Art History, Fine Arts, Digital Arts, Film and Media Productions, Graphic Design

Literature

Studies of written works to foster critical thinking in efforts to produce a more comprehensive understanding of cultural and historical contexts.
Popular Majors: English Literature, Comparative Literature, Creative Writing

Religion

Studies diverse spiritual beliefs, as well as an analysis into the cultural and historical implications of the practices.
Popular Majors: Religious Studies, Theology

Philosophy

Studies fundamental yet profound questions concerning conscience, existence, and ethics through the use of cultural and historical contexts.
Popular Majors: Philosophy, Ethics

History

Studies of past events, societies, and cultures to gain a comprehensive understanding of the development of the human species.
Popular Majors: History, Ethnic Studies, Gender Studies
While most of the majors falling under the umbrella of humanities belong to one of the five disciplines listed above, there do exist certain majors that exist in the gray, in which it cannot be stated definitively that such majors belong to one of the groups. Within this, there exists,
Marketing/Advertising/Public Relations

Delves into strategies for promoting services, ideas, and products to target audiences through the use of market analysis, communication, as well as the psychology of consumers.

Pre-Law

A track meant for future law students, in which students utilize an interdisciplinary track of both humanities and social sciences.
---
Higher Education for Arts and Humanities
Using complied data from public access websites such as the US News School Rankings, as well as secondary websites dedicated to the college experience such as Niche, the following lists were created for some of the outstanding schools for humanities and the arts.
Harvard University – Cambridge, Massachusetts

Arts and Humanities Student Body Percentage: 35%

Yale University – New Haven, Connecticut

Arts and Humanities Student Body Percentage: 38%

New York University – New York, New York

Arts and Humanities Student Body Percentage: 22%

Stanford University – Stanford, California

Arts and Humanities Student Body Percentage: 17%

Columbia University – New York, New York

Arts and Humanities Student Body Percentage: N/A
These schools are renowned for their academic studies in the arts and in humanities, due to their unwavering dedication to an unparalleled academic environment with world-renowned faculty, extensive research opportunities, and a rich history of interdisciplinary examination into the human experience.
---
Next Steps: From Studies to Professions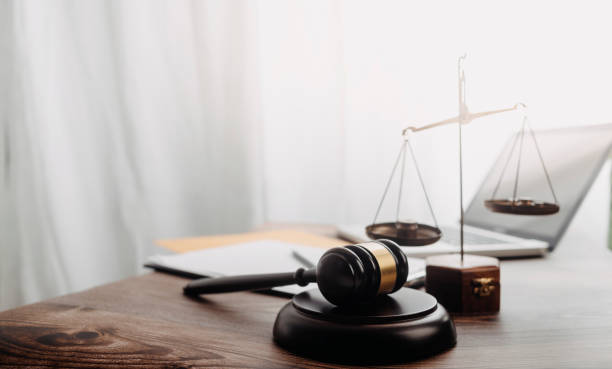 Due to the fact that humanities and arts cover such an extensive area for disciplines, there exist a wide variety of professions available after acquiring a degree in humanities. Some of the more common pathways after graduation include editorial staff, marketing analysts, public relation specialists, and professors. Further, in a more specific example, a Bachelor's of Art (BA) in Philosophy – arguably one of the most difficult humanities majors – can open up opportunities in legal studies, MBA programs, seminaries, and etc.
Some of the most common professional routes after graduation can be broken down into the five disciplinary fields, including:
Art –

Photographer, Fine Artist, Animator, Architect, Art Professor, Curator, Fashion Designer, Multimedia Artist, Production Artist, etc.

Literature

Interpreter, Diplomat, Translator, Human Resources, Language Professor, etc.

Religion/Ethnic Studies

Social Workers, Customs/Immigration Inspector, Foreign Service Officer, Public Relations, Cultural Consultant, etc.

Philosophy

Paralegal, Ethics Officer, Policy Analyst, Lawyer, etc.

History

Librarian, Reporter, Journalist, Museum Curator, Archivist.
Nevertheless, while many professional pathways may be paved for graduates of these fields, there exists many different professions, in which a specific focus on a particular discipline is needed. A couple examples of such include:
Editor:

Requirements: English, Journalism, Communications

Teacher:

Requirements: Education, Specific Field

Translator:

Requirements: Foreign Language, Linguistics, Translation studies
---
Getting Opportunities: Internships
While earning a degree in humanities may often open up more opportunities and developments, this is not all there is available for those who want to enter a profession in these fields. Some other possible methods include internships as well as research opportunities and in the following section, we illustrate some opportunities available for high school students, undergraduate students, as well as post baccalaureate students.
Internships and research opportunities can be extremely beneficial in the long run due to the exposure to the fields and the experiences that come along with it, in which the internship can provide confidence in work as well as acquisition of new skills.
Highschool students:

Kaiser Permanente LAUNCH Program
Library of Congress Internships
Smithsonian Youth programs

Undergraduate Students:

Communications and Outreach Internship
Humanities Gateway Internship in Public Media and Civic Engagement
Odyssey Project Internship

Post Baccalaureate Students:

Marketing and Communications Internship
Mission Operations Intern – Turion Space
Research Intern – Allen Institute for AI
---
Sources