By Jacob Kwon (12th, North Hollywood HS) / Jaemin Kwak (12th, Torrey Pines HS) / Ellis Chae (12th, Francisco Bravo Medical Magnet HS)
▶Team Leader: Jeffrey Kwon
Produced by Korea Daily (중앙일보) and the JoongAng Student Reporter (JSR) program, the Career Research Project is a summer project designed to provide students with the experience of collaboration across independent arrangements and interested parties with condensed information in an accessible format. In addition, participants can discover unexplored paths to viable careers in an organized fashion and under the guidance of a leader studying or working in their chosen field of study. Each article details the culmination of the students' investigation about an overarching field of study, illuminating details about their major, highly appraised colleges for their field of study, future and alternative paths towards potential careers, and other interesting facts from their researching journey. [Editor Evelyn Chough]
---
There are five general majors to engineering:
Civil Engineering: planning, designing, and supervising the construction and maintenance of infrastructure

uses math-related concepts and chemistry equations to measure the strength of the materials
Majors: Structural engineering, Geotechnical engineering, Architectural engineering
Chemical Engineering: producing products through chemical processes

Uses calculus for analysis and design
Majors: Nanoscience, Biochemical Engineering
Mechanical Engineering: designing power-producing machines

uses math and physics to help determine the amount of energy and force needed
Majors: Materials Engineering, Aerospace Engineering, Robotics, Applied Mechanics
Electrical Engineering: the process of manufacturing electrical equipment

uses trigonometry and basic geometry to install and maintain
Majors: Computer Engineering, Electrical Engineering Technology
Industrial Engineering: developing job evaluation programs and eliminating wastes in produce processes

uses statistical analysis, operational research, and financial analysis
Majors: Project Management, Supply chain management, Forest engineering
---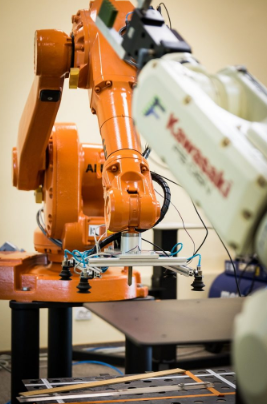 Variations of majors:
biochemical engineering (biology + chemistry + engineering)
software engineering (computer science + engineering)
engineering and operations management (optimizing processes)
Unexpected majors:
mechatronics (robotics + control Systems + electromechanical systems)
human factors engineering (considering human characteristics and behavior to provide better work environments)
---
Top Schools
As part of our research we have compiled our own rankings of engineering schools based on numerous sources like US News, Forbes' Top Colleges, and many more.
By Engineering Major:

Civil Engineering Schools:
Chemical Engineering Schools:
Mechanical Engineering Schools:
Electrical Engineering Schools:
MIT
UC Berkeley
Stanford
Caltech
Industrial Engineering Schools:
GeorgiaTech
MIT
University of Michigan
Overall:
MIT – University research expenditures have exceeded $700 million a year, with additional government funding, as well as it includes around 20 research centers that allow students to explore variable areas: Some of the school's most popular subjects are Mechanical Engineering, Mathematics and Computer Science.
Stanford – Stanford stands as the forefront of technology and innovation in the country. It contains several research areas, conduct curiosity-driven and problem-driven research as well as drive technology transfer to Silicon Valley and beyond
GeorgiaTech – It offers internationally renowned programs in the heart of Atlanta, giving students opportunities for research and real-world experience, and its focus on innovation gives graduates an edge
Caltech – Caltech produces a significant amount of research, receiving grants from institutions such as NASA, the National Science Foundation and the Department of Health and Human Services, among others. Close to 90% of undergraduate students participate in research while earning their degree.
UC Berkeley – UC Berkeley offers world-class undergraduate programs, with their most popular being electrical engineering and computer science. They also provide excellent scholarships and financial aid, drawing from federal programs like the Pell Grants.
---
Related Jobs
We gathered specific information on jobs that can be acquired by having different engineering degrees. These were gathered from official school websites, as well as professional career websites online.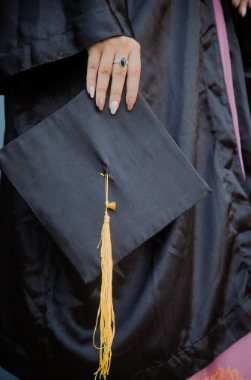 Pathways from College:
Obtaining an engineering degree opens up various career opportunities across multiple industries. The specific job opportunities will depend on the specialization within engineering and the individual's skills and interests.

While core engineering disciplines like civil, mechanical, electrical, and chemical engineering directly align with certain jobs(EX: Electrical Engineering degree leads one to become a Electrical Engineer), there can be overlapping skills and competencies across different engineering majors.

Similar majors like software engineering and computer engineering can both work in the software field. – " A computer engineering degree typically includes subjects like computing devices, database management and DevOps. A software engineering course consists of subjects like coding algorithms, front-end development, and language uses. Computer engineering has a broad career scope in different industries."

chemical engineering – health safety technician, biomedical engineer
civil engineering – construction manager, landscape architect
electrical engineering – electrician, circuits engineer
mechanical engineering – CAD technician, combustion engineers
Jobs that require a specific degree: Nuclear/Petroleum engineers
Although most engineers(electrical, mechanical, software, civil, etc.) can get jobs with at least a bachelor's degree, obtaining a higher degree up to a Ph.D. can drastically increase one's chances in their own engineering field when looking for jobs. That is why most engineers often take lots of time in their early life to complete their education up to their doctoral degree fully. There is no given requirement for any career pathways for a doctoral degree, but the top 5 most demanded paths are chemical, biomedical, aerospace, computer, and civil engineering.
Additional Pathways and Requirements
Systems Engineering – knowledge and experience in information security, integration, data architecture, and programming
Robotics & Mechanical – experience with Computer-Aided Design(CAD)
Project Coordinator/Assistant supports project managers in coordinating activities, managing documentation, and meeting project timelines and deliverables. Once again while a degree may be preferred, employers may also consider candidates with relevant experience, strong organizational skills, and the ability to work effectively within a project team.
---
About Us
This website was crafted by a trio of students: Ellis, Jacob, and Jaemin. United by a shared passion for the field of "Engineering," these students not only find joy in delving into the subject but also possess an unwavering determination to explore the multitude of pathways and job opportunities that await them in their engineering pursuits.
Throughout the duration of this project, the students dedicated three weeks to research, especially looking into official school websites that contained the necessary information. They then operated as a collaborative team, devoting an additional two weeks to refining and revising the information they had gathered. The culmination of their efforts occurred in the final week, during which they finalized and constructed the website.
The primary objective of the creation of this website was to offer a streamlined solution to fellow students who share an interest in engineering. The aim is to provide them with a convenient resource for overcoming challenges in research and uncovering potential career trajectories within the engineering pathway.
---
Sources:
Pictures